Community Working Groups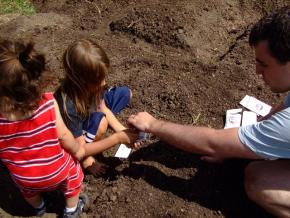 Do you have passion or expertise in a specific area? Do you want to work with like-minded people in the community who share your values and vision? Then you should start or join a Community Working Group (CWG). A CWG is a committed group that works together on a specific, ongoing project. It's an active collaboration between Woodbine staff and community members dedicated to meeting goals in a specific area, such as:
Indigenous Agriculture
Zero Waste
Community Health
Community Disaster Preparedness
Food and Sustainability
Renewable Energy
Watershed protection
These are some possibilities for focus areas, but we welcome proposals. Each CWG takes primary responsibility for its area of focus. The group develops the vision and mission for their project, works on design, budget, long-term planning, implementation, training, and recruitment of its members and volunteers.
Collaboration & Support
Collaboration is an essential part of a CWG. Group members work together with Woodbine staff and other volunteers to ensure the success of the project. Woodbine wholeheartedly supports the work of CWGs by providing training opportunities, access to the land, facilities, and resources at Woodbine, as well as special events.
Dedication
CWGs are not for everyone. They require an ongoing commitment, a passion for the project, and a desire to work hard with others to serve the community. Of all the ways to be involved at Woodbine, being part of a CWG takes the most dedication—and can have the most lasting and rewarding impact.
Proposals
CWGs may be formed by Woodbine staff, but they may also rise out of a community proposal. When a proposal is in line with Woodbine's mission, and there is a critical mass of interested participants, a CWG forms. If you have an area of interest and can make a long-term commitment, we would love to hear from you.
You're Invited
We invite you in to the unique opportunity that a CWG offers—to learn and grow together and to have a lasting impact. Woodbine makes a commitment to support its CWGs, so we seek people who are ready to be involved in a deeper way than we ask in our volunteer program. There are many ways to be involved at Woodbine, a CWG is just one.
To find out more about CWGs, or to propose one, please contact us.